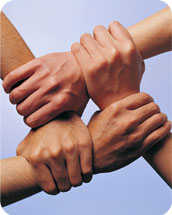 Rihan International Trade, Co. (Rihan)
www.rihantrade.com

NEVI has tight contractual relation with Rihan International Trade, Co. A joint ownership and many years of cooperation make this relation very unusual for a small company. It gives us the possibility to operate on a fully integrate global basis.

Changzhou Teyo Solar Electronic Co., Ltd. (Teyo)
www.teyo.biz

NEVI represents Teyo, a Chinese company producing valves for solar heating system in North America. Teyo ownership has seven years of cooperation with NEVI senior partners.

University of New Hampshire

Due to its proximity to the UNH, NEVI has strong relations with the faculty, staff and students at the Whittemore School of Business and Economics. Consulting professors are ready to cooperate with NEVI on short notice.


University of Bordeaux

Due to former search activities, NEVI enjoys close collaboration, available consultant and research program capability.

University of Changzhou
Strong relation with the new energy sector of the faculty.

Legal team
Strong long term relation with business advisors/lawyers.

Bernie is a member of the NorthEastern Angel Investment Group;

NEVI is a member of 1) The business and Industry Association of NH. 2) NH High Technology Council.